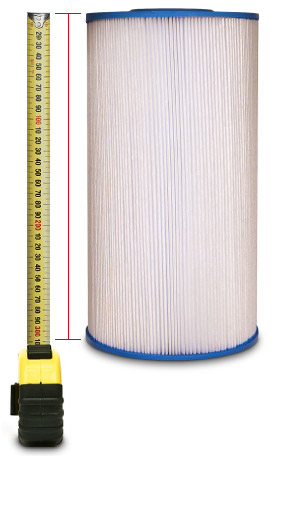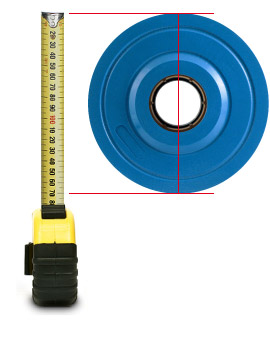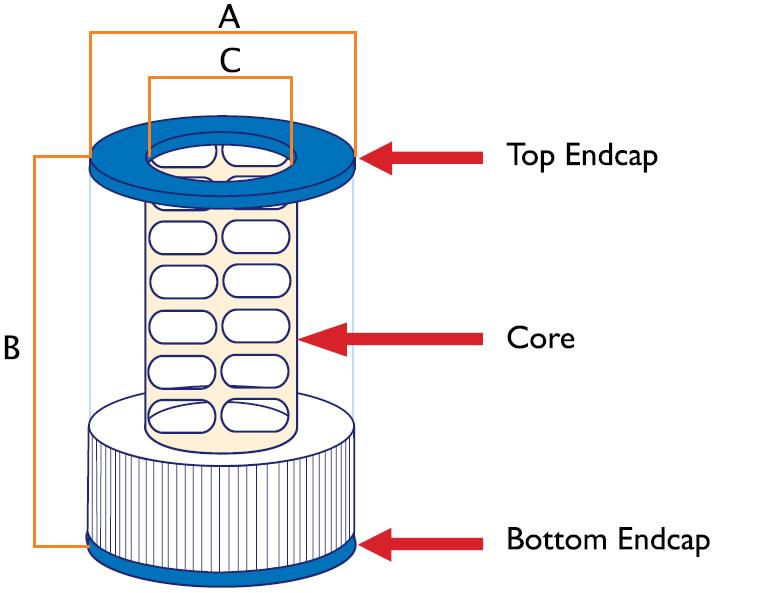 A - Outside Diameter
B - Length
C - Centre Hole
Outer diameter:
Measure as accurately as possible, the outside diameter of the end cap (making sure you measure at the widest point).
Filter Length:
Measure the overall length of the cartridge including the end caps. Do not include any handles, attachments, etc.
All measurements are taken from the outside of the filter.
Hole (if applicable):
Measure the centre hole as accurately as possible.